Professional, effective traffic ticket defense for Seattle and the State of Washington
Traffic Offenses: What We Do and How We Help You
Every day in the State of Washington, the police are looking to punish drivers with traffic tickets for speeding, being in the HOV lane, or negligent driving, to name a few types of common offenses. These traffic violations often have disastrous effects on insurance premiums, a person's driving privilege, employment, and going to school. But the effects don't always have to be a disaster. You can turn to a trusted professional.
At the Law Offices of Jon M. Zimmerman, we try to save you time and money while helping to decrease the anxiety associated with a traffic ticket. We save you time by trying to keep you out of court by going to court on your behalf. This is possible for most, but not all, traffic offenses. We try to save you money by doing our best to keep tickets away from your insurance and by trying to keep your driving record clean. We use our skills and experience in dealing with traffic tickets to fight on your behalf so that you can worry about school, family, your job, or whatever else you enjoy.


Looking to Fight a Traffic Ticket in the State of Washington?
Jon Zimmerman is a Seattle traffic attorney with a history of success in fighting traffic tickets in courts throughout the State of Washington. Jon and his office provide caring and personal representation to drivers while fighting in court to get clients the best results.

"Competent, confident, effective, professional traffic attorney."
David, Seattle, WA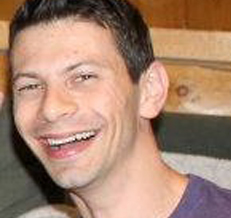 View All Testimonials
Experienced legal guidance in traffic violation cases for:
Delivery Drivers
Teenage Drivers and their Parents
Taxi Drivers
Truck Drivers
Real Estate Agents
Veterans & Military
Service Drivers
Cases We Defend:
Traffic Infractions
Speeding Tickets
Traffic Disputes
Criminal Traffic
DUIs
Reckless Driving