Jun 21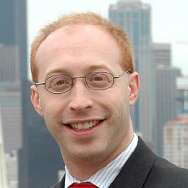 Washington State Gets Tough On Driving While Holding a Cell Phone; New Penalties Take Effect Next Month
Last month, the Washington Legislature sent Governor Jay Inslee a bill, SSB 5289, that would overhaul Washington's cell phone and texting laws, with tougher penalties to begin in 2019; however, Governor Inslee disagreed with the 2019 date because he wanted the law to take effect immediately. Signing the law while using his veto power at a bill signing ceremony in Tacoma, the governor vetoed the 2019 provision in the bill, and the law will now take effect July 23, 2017. "I am vetoing this [delayed implementation] section because public safety is better served by implementing this bill this year," said Inslee.
Under current law, for non-commercial drivers, a cell phone or texting infraction is not reported to insurance companies. However, once the new law takes effect in July, the current cell phone and texting laws, RCW 46.61.667 and RCW 46.61.668, the more relaxed cell phone and texting laws will be repealed.
New Law Prohibits More Conduct While Driving
Under the new law, a driver who uses a personal electronic device while driving a motor vehicle on a public highway is guilty of a traffic infraction and must pay a fine. The fine will begin at $136; however, for second or subsequent violations of this law, a driver will be fined $272.
Personal electronic devices include a broad array of products, not all of which are listed in the law, but at a minimum personal electronic devices include tablets, phones, and laptops.
Under the old law, a driver could hold the electronic device, but under the new law, a driver is not allowed to drive while holding the device, which must be mounted and free of hands if a driver is to use it at all.
Under the new law, a driver is prohibited from:
Watching video;
Using a hand or finger to do just about anything with e-mail, text messages, instant messages, photos, and electronic data;
Holding the device.
Drivers will be allowed to engage the minimal use of a finger to activate, deactivate, or initiate a function of the device (such as turning on voice commands).
Perhaps the biggest change is that the new law will prohibit "driving dangerously distracted." The Legislature created a secondary offense of distracted driving and an additional monetary penalty for this secondary offense, for which a ticket can only issue if an officer already has decided to stop you for some other, primary offense. Distracted driving could include eating, putting on makeup, holding hands in a vehicle, and an infinite number of other actions.
Insurance Carrier Notification and Driving Privilege Effect
The new offenses of using (which also includes holding) a personal electronic device while driving and the new offense of distracted driving will most likely become part of a driver's record when the Department of Licensing takes further rulemaking action. While the cell phone and texting laws that are being repealed prohibited the sharing of this information to insurance carriers, the new law removes the prohibition. As a result, lawmakers will allow insurance companies and employers to see more driving offenses while allowing insurance companies to assess risk and increase insurance premiums of drivers who disobey these laws. Violations of the new law, like a speeding ticket, will now affect a driver's privilege to drive.
Because of the law change, it is important that drivers who receive a traffic ticket for a traffic violation of driving while using a personal electronic device or a ticket for an offense including dangerously distracted driving consult an attorney professional who may be able to help keep the driving record clean.