Habitual Traffic Offender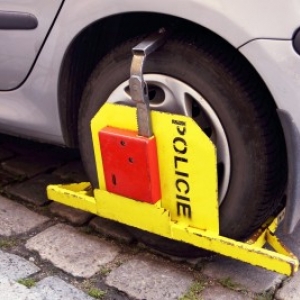 HABITUAL TRAFFIC OFFENDER (HTO) REPRESENTATION AND HEARINGS
In Washington State, the DOL labels thousands of drivers each year as Habitual Traffic Offenders (HTO).
WHAT IS A HABITUAL TRAFFIC OFFENDER AND A REVOKED LICENSE?
Under RCW 46.65.020, a driver is a habitual traffic offender (HTO) if a "resident or nonresident . . . has accumulated convictions or findings that the person committed a traffic infraction as defined in RCW 46.20.270, or, if a minor, has violations recorded with the department of licensing, for separate and distinct offenses as described" by a rather complicated set of circumstances over a window of five years.
Typically, three of a certain list of criminal traffic convictions can trigger HTO status; or 20 civil traffic infractions can make someone an HTO; or some combination of traffic infractions and criminal traffic convictions can result in HTO status.
A revoked license is the result of an HTO. Unlike a suspension, which is shorter in duration, a revocation is not shorter than 7 years and is really permanent until a driver meets requirements to have the driver license completely reinstated. Sometimes the DOL can make the ability to reinstate nearly impossible.
However, often people are selected for HTO status when they shouldn't be. The sanctions against HTO drivers are very serious, and include revocation of a driver's license for at least 7 years. After 4 years, a driver can apply to drive under very limited circumstances, but such approval is based on narrow circumstances and if granted, the right to drive is still severely restricted as the HTO status continues. People who become HTO might be subject to court-ordered criminal sanctions such as imprisonment and fines based on records the DOL maintains.
Because people who the DOL determines to be HTO are also subject to harsh punitive sanctions, including the loss of the right to drive, termination of employment, and financial penalties, it is critical that a driver who thinks he or she might be HTO or has been selected as an HTO obtain the services of a competent and experienced attorney for advice and representation.
HOW AN ATTORNEY CAN HELP
An attorney experienced in appearing before the DOL for HTO formal hearings and working with drivers to explore options aside from revocation can make the difference between a revocation and being able to drive.
you may also be interested in...