May 31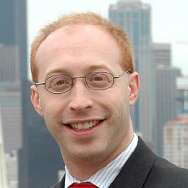 Driving With a Handheld Cell Phone: The New Primary Offense in the State of Washington
I've written before on Washington's new cell phone law that makes it lawful for the police to pull over and cite a driver for holding a cell phone or other wireless communication device to the driver's ear while driving. The law does not ban speech or talking on a phone with a handsfree device while driving.
While the police used to need another reason (a primary offense to stop a driver), the new law that takes effect on June 10, 2010 allows the police more power to stop drivers, as the Washington Legislature made a cell phone infraction a primary offense after the Legislature failed to do so earlier in the legislative session.
One of the upsides of the new law is that it will probably not have a tremendous effect on the poor, who are probably less likely to own vehicles and cell phones. Parents who want their children to not use cell phones while driving will be pleased to know that the new law prohibits any cell phone use while driving for drivers under the age of 18.
One of the downsides, however, is the new law's dubious effect on public safety, as Erik Lacitis reports in the Seattle Times.
As reported by Lacitis, studies have shown that the problem with driving stems from driver distraction and not whether a driver is holding the cell phone or speaking into a handsfree device.
Senator Tracey Eide (D-Federal Way), believes the new law will save lives as drivers talking with a handsfree device will be able to have two hands on the wheel while being able to look left and right.
Washington State Patrol Chief John Batiste believes that under the old, secondary offense law, drivers showed outright defiance. 3,000 tickets were apparently not enough in the last two years, and Batiste states that the WSP will be enforcing the new law starting June 10, 2010.
It's difficult to ascertain whether the new law will encourage more talking on cell phones with handsfree devices and, possibly, increase injuries and deaths or whether the new law will actually save lives by decreasing collisions.
Washington has had a primary offense seat belt law since 2002, and NHTSA reports that in 2008, Washington's seat belt use was the third-highest among U.S. states at 96.5 percent, trailing only Hawaii and Michigan. While seat belt use reduces deaths from auto collisions, only time will tell whether a law restricting the manner of talking on a cell phone will decrease the loss of life.
For now, drivers in Washington should know that starting June 10, 2010, police officers from Blaine to Bellevue and Seattle to Spokane will be enforcing the new law and issuing a lot of tickets.
0 comments
---
Leave a comment