Jul 14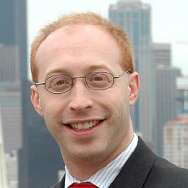 Hot Spots For Traffic Tickets In Pierce County
As drivers take to the roads in Washington State's Pierce County, observers might notice police officers camped out on the side of the road. Sometimes these officers are responding to stranded motorists or collisions, but when not acting as first responders these same officers are more likely issuing tickets for violations such as speeding and following too closely. Ever wonder about the hot spots in which the police tend to hide to give traffic tickets?
Recently, Tacoma's News Tribune published a list of common areas where state troopers issue a high number of tickets in Pierce County. The Washington State Patrol has identified what it terms "saturation patrol zones," or areas more prone to collisions, in order to decide where to have a larger trooper presence. Pierce County has nine such zones, two of which are on I-5. The I-5 zones include near the Tacoma Mall as well as from Gravelly Lake to 84th Street.
Other zones include areas along State Route 7, SR 16, SR 161, SR 302, SR 410, and SR 512 near Puyallup.
Specifically, milepost 129 near 84th Street saw tickets increase by nearly two-thirds in a year, from 1,636 tickets issued in 2010 to 2,717 a year later. SR 16 near the I-5 interchange is not far behind in number of tickets, with 2,191 issued last year between mileposts 1 and 2.
The News Tribune's article also gives a very general idea of the cost of a ticket, but unfortunately, the article does not give the true cost in collateral consequences—hits to people's driving records, possible employment demotion or termination, and for most people an increase in insurance premiums that can far exceed the price listed on the ticket by thousands of dollars over a three-year span.
Although getting a ticket isn't always foreseeable, being educated about avoiding one in the first place can help decrease your risk. For example, drivers on the lookout should know that there are always troopers patrolling the roads in Pierce County using methods that don't always include a marked patrol sedan. The number of troopers patrolling at any given time ranges from three to as many as 16, with events and the needs in neighboring counties such as Thurston and King accounting for the wide variation in trooper presence. Sunny weather can also increase the number of tickets and troopers, who use Dodge Chargers, fixed-wing aircraft, and motorcycles along with marked patrol vehicles to identify drivers for whom a ticket will be issued.
While you might think the State Patrol is only looking to fight crime, know that the reality is that the State Patrol is looking to ticket you. As one trooper stated about the areas listed above, "We work those areas looking for violations that cause collisions including speed, following too closely, distracted driving and aggressive driving." Areas of high drug sales? No. Areas where a lot of cars have been stolen? No way. Areas where the State Patrol can issue tickets? Bingo.
If you've been the unlucky recipient of a traffic ticket, feel free to contact my office for a free consultation.
0 comments
---
Leave a comment