Dec 28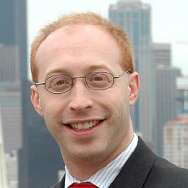 Immigrants and Traffic Tickets: Licensed or Not, Drivers Face Great Risk
Correspondents Julia Preston and Robert Gebeloff recently published an article in The New York Times on illegal immigrant drivers in which these journalists wrote about how Some Unlicensed Drivers Who Risk More Than a Fine can face deportation in traffic cases.
What many people don't understand, however, is that even licensed drivers who are immigrants can face the risk of deportation and other immigration consequences that can have a serious impact on their livelihood and the lives of their families. How can this happen?
What used to be seen as a simple traffic ticket may not always be so, especially for the immigrant driver. For example, in many municipalities, prosecutors might choose to refile--even when they should not--civil infractions as criminal offenses. These criminal offenses, if they turn into convictions, can lead to immigration violations if the offenses are crimes of moral turpitude, crimes that carry serious public safety risks, or both. Even with civil infractions, Immigration and Customs Enforcement (ICE) routinely contact courts to obtain case docketing information on case records, even on traffic infractions. The federal government is looking at state court records of immigrants, and immigrants should be concerned.
Unfortunately, the risk of examination, and thus an immigration hold, is becoming more frequent for drivers in many states, including Washington. Certain drivers are at greater risk than others. For example, in the State of Washington, Hispanic drivers are at great risk of getting pulled over for a driving offense and having an immigration problem because in addition to a large Hispanic population in the state, Hispanic drivers are disproportionately unlicensed. Washington, New Mexico, and Utah currently allow illegal immigrants to obtain driver licenses; yet in Washington, 38% of Hispanic drivers killed in crashes between 2000-2009 were unlicensed (contrast this with 19% in New Mexico and 43% in Utah), according to the National Highway Traffic Safety Administration. Nationally, the number stood at 35% for the same time period.
In addition, in the State of Washington, Hispanic drivers are increasingly targeted by the Washington State Patrol. As of the end of 2010, even though the Hispanic population of the state accounts for just over 10% of the state's overall population, to date 80% of the WSP's Most Wanted fugitives are Hispanic. 80% of illegal immigrants nationally are also Hispanic.
What will also have an effect on immigrant drivers is the federal government's emphasis on empowering state law enforcement to question, arrest, and detain illegal immigrants after routine traffic stops. Perhaps most controversial is ICE's 287(g) program, which local police agencies can join. Under the program, the federal government trains local police officers to question and detain--by placing immigration holds (detainers) on suspected illegal immigrants so that when a release from a local jail would normally occur, the inmate is not really released but transferred to federal custody. As the New York Times observes, the program is designed to hone in on "criminal aliens who pose a threat to public safety or a danger to the community." Vanessa Kosky, a defense attorney in Georgia, believes that most illegal immigrants caught up in the 287(g) program are not terrible drivers. She states: "These are not D.U.I.'s. These are not people who are putting people in danger."
Whatever the case may be, this phenomenon doesn't just affect Hispanic immigrants from Mexico and unlicensed drivers. In my own practice, I have also seen licensed immigrant drivers in Washington from Canada, Asia, and Europe who can have many problems with courts and immigration.
Although all drivers should contact an attorney who understands traffic offenses when these drivers receive a notice of a traffic violation, what is clear is that immigrant drivers face a special, heightened risk of other problems such as detention and deportation. Immigrant drivers should not try to deal with these offenses and the American legal system by themselves. Contacting an attorney can often help protect one's rights.
0 comments
---
Leave a comment