Jun 23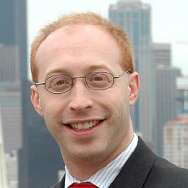 Lawmakers, Prosecutors Get Tough On Vehicular Homicide
Although the Washington Legislature decriminalized most traffic offenses such as speeding tickets and improper lane change violations more than 30 years ago, lawmakers and prosecutors have long wanted to make the penalties associated with vehicular crimes more severe. For example, Washington State created a felony DUI law with stricter penalties. Also, in March of this year, Washington Governor Chris Gregoire signed legislation that more than doubled prison terms for those drivers who are convicted of vehicular homicide. Prosecutors such as King County Prosecuting Attorney Dan Satterberg had renewed his push for stiffer sentences for impaired drivers who kill someone, citing the death of a Google engineer killed on his way to the Kirkland Costco. Now, the mandatory minimum is six years in prison.
Within hours of the new law having gone into effect, King County prosecutors charged a young Federal Way woman, whose license was suspended in 2009, with vehicular homicide. Prosecutors allege that around the time that the young woman snuck into her father's bedroom, took his keys, and later his car, she consumed pink Champagne and a prescription drug, placed her 4-year-old in the passenger seat, and drove her father's car head-on into another vehicle, killing the other motorist and injuring the toddler.
In addition to the vehicular homicide charge, the driver could face a host of other criminal charges and civil penalties, such as revocation of her license and restitution.
But the question remains: will adding a few more years of prison time, as the Legislature has just done, deter the driver who kills an engineer, exits his vehicle, and pounds on his chest, or the uninsured driver who consumes alcohol and prescription drugs, steals her father's car, and kills an innocent motorist? Probably not. It is difficult to envision what goes on in the minds of those who commit such horrible and senseless acts.
In addition to drivers having to pay higher insurance premiums because of the poor choices of others (remember that the young woman's father who owned the car is presumably insured), drivers in Washington should be aware that the State is less than friendly to drivers who violate the law and infringe on the public's safety. It is critical for those who consume alcohol or drugs to think prior to getting behind the wheel about the criminal and civil ramifications of doing so and whether another transit option might be a safer way to avoid a traffic ticket or even a criminal charge.
0 comments
---
Leave a comment