Feb 01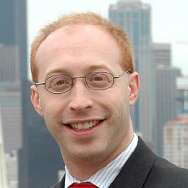 Lawmakers to Create Moving Violations for Using Electronic Devices While Driving
Ten years ago, the State of Washington enacted laws that created a new traffic infraction for a driver who holds a cell phone to his/her ear while driving, as well as a new traffic infraction for a driver who sends, reads, or writes a text message. Two times over the last decade slight changes were made to the laws, though the changes have mostly affected commercial driver license (CDL) holders. At the time of this writing, for most drivers a traffic infraction under Washington's cell phone while driving law as well as a traffic infraction under Washington's text messaging while driving law do not become part of most driving records and the Washington Department of Licensing is prohibited from informing insurance companies and employers about a driver's violation of these offenses. These laws will likely change drastically later this year, as Democratic and Republican lawmakers are poised to increase penalties for drivers who are violate these laws.
In the Washington House of Representatives, State Rep. Jessyn Farrell (D-Seattle) has sponsored a bill that will increase penalties on drivers who use their hands to talk and text on their phones. State Sen. Ann Rivers (R-La Center) will sponsor the proposed Driving Under the Influence of Electronics Act in the Washington Senate.
Lawmakers cite an increasing number of deaths on Washington roadways, and the risk of serious injury or death for the need to enact new penalties, which include higher fines, disclosure to insurance companies of the offenses, and a possible effect on the driving privilege for drivers who violate Washington traffic laws. The idea is to restrict not just holding a cell phone to one's ear while driving, but to restrict holding a phone at all while driving. Similarly, texting has evolved into using smartphones and personal tablets while driving. Because these types of devices were not as common a decade ago, the older legislation did not address all of the issues involving the use of electronic devices while driving, including drivers who use Facebook and Snapchat while driving their vehicles.
The proposed legislation provides for some exceptions to electronic use, including the use of voice commands and Bluetooth technology in an effort to allow hands-free communication.
Should the bill become law, drivers will no longer be allowed to hold their phones while driving and failure to obey this law will result in traffic tickets for moving violations that include higher fines and penalties that will affect drivers' insurance and their driving privilege.
Rep. Farrell, a lawyer herself, is a very thoughtful person and she is a progressive legislator, especially when it comes to using legislation to save lives and prevent tragedies, and I have no doubt that she will work with stakeholders in moving this legislation forward.