May 29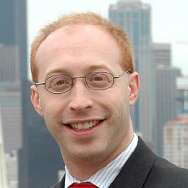 Memorial Day Weekend In Washington: A Traffic Ticket Holiday For Law Enforcement
Why is it that as you're taking time off to be with friends and loved ones, there are more police officers on the road writing traffic tickets?
Often on holiday weekends in the Seattle area and in high-traffic areas like I-90 and I-5 in the State of Washington, drivers will notice an increased police presence. Part of this has to do with a need for more police responders to deal with additional collisions that occur over high-capacity travel times, but the reality is that many police officers make EXTRA MONEY - yes, overtime - when they work certain holidays. Part of the extra money is to get officers to work on certain holidays where they might otherwise take the day off, and as an increased incentive to many law enforcement agencies, the federal government will grant money to local jurisdictions to increase the police presence in traffic enforcement (read: more tickets).
What the means for Jane and Joe Driver is that Jane and Joe just might end up with a speeding, lane change, stop sign, negligent driving, or other type of traffic infraction this weekend.
The important thing to realize is that if you are the unlucky beneficiary of one of these traffic tickets, you are not alone. You do not need to panic. If you get a ticket in the State of Washington, you can call a traffic attorney who can help to maintain your driving privilege and keep your insurance rates low.
0 comments
---
Leave a comment