Feb 27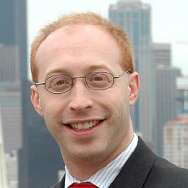 Oh No, HTO! What To Do With That Habitual Traffic Offender Letter
Oh No, HTO! What To Do With That Habitual Traffic Offender Letter
Every week in the State of Washington, the Department of Licensing (DOL) has a computer that automatically generates reports of licensed drivers who, according to DOL software, should be flagged for revocation. Being a flagged driver means that the computer thinks the flagged driver is what is known as a Habitual Traffic Offender, also known in legal parlance as an HTO.
Not long after the computer flags a driver as HTO, a human being at DOL reviews the driver's abstract to see if a driver really is an HTO, or if there is a computer error. If no computer error is suspected or identified, the driver is sent a letter stating that he or she is an HTO.
Who Is An HTO?
Under Washington law, an HTO is a driver that has had three of more criminal traffic convictions from a list of eight criminal traffic offenses, OR a driver that has had 20 or more traffic infraction convictions, OR a driver who has had 20 or more of a combination of infractions and the criminal traffic offenses, within a five-year period. This five-year period is a rolling period that typically starts on the date of the first such conviction. There are some exceptions to how traffic offenses are counted, but the above is the basic gist of the law. For specific situations, it is critical to seek the advice of an attorney.
Why Should I Be Concerned About Being An HTO?
Being an HTO is one of those areas where what a driver doesn't know can hurt. If the DOL deems you to be an HTO, the DOL does not just want to suspend your license; rather, the DOL wants to revoke your license. While suspension is serious enough, revocation is even worse. In the case of revocation, the DOL typically wants to revoke the driver's license for seven years. Yes, you are reading this correctly. 7 years.
Every year the DOL "selects" thousands of drivers for HTO status, but many drivers never know that they will become HTO. There are several reasons for this, including not reading one's mail from the DOL, not getting one's mail because a driver is incarcerated or has not changed one's address, or, quite commonly, not understanding the civil legal consequences of pleading guilty or paying a bunch of tickets.
In the State of Washington, when a person pleads guilty to a criminal traffic offense or sends payment on a notice of traffic infraction (excluding parking and camera tickets), Washington courts send records of the guilty plea or committed finding (the civil infraction equivalent of a guilty plea) on the infraction to DOL, which then places the infraction on a driver's complete abstract of driving record, also known as a complete ADR. Infractions typically stay on a complete ADR for five years from the date of conviction; criminal traffic offenses usually stay on longer. For HTO purposes, however, 5 years is the "lookback" period for calculating a person's HTO status.
Having your license revoked, or even suspended, is a terrible experience. A driver who gets revoked may not be able to get a driver's license for 7 years, and at a minimum, the driver may not be able to apply for early reinstatement with conditions for at least 4 years. Often, revocations last longer than a prison sentence for a criminal conviction.
Is There Anything I Can Do If I Get An HTO Letter And Before My License Gets Revoked?
Washington requires that a driver deemed to be an HTO be allowed a hearing, but ONLY IF the driver requests it! Many drivers fail to take this simple step. Also, contacting an experienced attorney upon receiving a Notice of Revocation can be of great help. An attorney with experience in dealing with HTO hearings can help challenge the HTO status with the DOL, and possibly in court, in order to allow you to keep your driver's license.
Remember, don't ignore notices from the DOL. Contact an experienced attorney immediately to preserve your legal rights.
0 comments
---
Leave a comment