Nov 23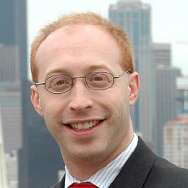 Prosecutors Decline to Charge Alexandra Kerry With DUI After Traffic Infraction
Sen. John Kerry's daughter will not be charged with DUI due to insufficient evidence. Despite her public arrest after she was pulled over for an expired tabs violation, Los Angeles prosecutors have declined to go forward because, to put it bluntly, they have no case. So at most Ms. Kerry gets a traffic ticket, a type which probably has no effect on her insurance premiums. And Ms. Kerry will not have to make repeated trips to court to be exonerated.
Sure, so Alexandra Kerry was driving a car with expired tabs. So what. One King County judge even admitted in open court to having had expired tabs. Happens to many drivers. But at least prosecutors in Los Angeles realized that Ms. Kerry is an upstanding citizen and that a tabs violation shouldn't lead to a DUI charge.
It also helped that Ms. Kerry probably did not give anything of evidentiary value to the police, beyond a below the limit breath test at the police station. The daughter or a former prosecutor, Ms. Kerry probably knew to not respond to police questioning, to invoke her right to silence, to invoke her right to a lawyer, and to not take roadside tests. Congratulations, Ms. Kerry, your sound judgment saved the day.
0 comments
---
Leave a comment