Dec 28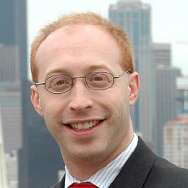 Seattle To Curb Free Parking In Fremont - More Tickets to Issue
In one of the latest examples of charging more and providing less, the City of Seattle has decided to institute pay parking in the City's Fremont neighborhood, the Seattle Times and the Seattle PI reported this month.
The City has decided to place 13 to 20 pay stations in Fremont, along with other time-restricted and residential parking zones.
Jessica Vets, the executive director of the Fremont Chamber of Commerce, believes the City's move towards paid parking will hurt small businesses and Seattle citizens. "This is a tax that has not been passed by the voters, that the Seattle City Council and the mayor are imposing on businesses, on residents and on Seattle citizens," says Vets.
It's hard to disagree with Ms. Vets. A parking ticket by one visitor to a retail establishment can certainly have an effect on that visitor's shopping patterns, and the business. Less business means less tax revenue for the City. Will the City make up for it with revenue from extra parking tickets? Feel free to comment below.
0 comments
---
Leave a comment