Feb 21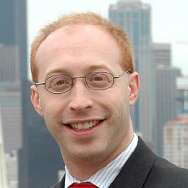 State and Local Governments Increase Revenue With Higher Speeding Ticket Fines
In looking to raise revenue for everything from court computer systems to street maintenance, it';s become a common pastime for governmental bodies to increase the cost to the public of getting a speeding or other type of traffic ticket. In addition to the fine, drivers are looking at increases in insurance premiums and negative consequences to their driving privilege.
While advocates of increased traffic ticket fines say that higher penalties for traffic violations will help deter behavior that places certain groups, such as pedestrians and bicyclists, at greater risk of harm, others say that the increased fines have little or nothing to do with public safety and that government officials are raising fines only to generate revenue. "Many motorists may still be wondering if the proposed fines are more about revenue generation, than traffic safety" said John B. Townsend II, a spokesman for the American Automobile Association who was quoted in the Washington Post. This debate is occurring across the country.
For example, in the nation's capital, the District of Columbia's Transportation Department had suggested the creation of eight new penalties and increased fines on a dozen traffic offenses. Under many of the proposed fines, ticket penalties would have doubled or tripled. One new penalty would have created $1,000 speeding ticket; however, even the Transportation Departmen's director indicated that no academic research exists showing a correlation between higher fines and fewer traffic accidents. "In the end, the District will likely collect record revenues from traffic fines and fees driven by the implementation of the Vision Zero Action Plan. When the city takes in nearly $200 million in one year in traffic fines that suspicion will continue to exist" said Townsend. The District of Columbia later scrapped the proposed higher fine in favor of a more "modest" $500 fine.
Here in the other Washington, citizens are due for an increase in traffic fines as well. The last such increase to traffic ticket fines came in 2015. At the time, three justices of the Washington Supreme Court dissented from the court order that raised traffic ticket penalties from Seattle to Spokane.
While drivers cannot control higher car tab fees, higher sales taxes, and higher property taxes that will help pay for light rail expansion from Everett to Tacoma, drivers can take some control over what they pay for insurance and traffic fines by fighting their traffic tickets so that they don't end up paying more than necessary in insurance premiums. By challenging their tickets, drivers can keep their driving record clean so that it does not affect their insurance, employment, and their driving privilege.