Nov 27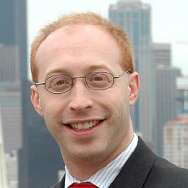 Thanksgiving To Bring Increase In Police Patrols And Speeding Tickets
Whether you decide to travel from Spokane to Seattle, Yakima to Yelm, or points in between during the Thanksgiving holiday weekend, you will probably notice an increased police presence. But rather than serve you some turkey and pumpkin pie, the police will be serving motorists with speeding tickets and other traffic tickets for such offenses as negligent driving, following too close, and improper lane change.
The days preceding and following holidays are typically among the times of year when most fatality-collisions occur. According to AAA, 2.1 million more travelers will be on the road this year during the hoilday weekend.
Officers will not only be responding to collisions and looking for speeding, but also for drivers and passengers not wearing seat belts and also for cars with expired tabs.
Of course, should you receive a ticket for a moving violation, you will want to fight it so that you can save money on insurance premiums and keep your driving record clean.
Happy Thanksgiving and safe driving this holiday weekend.
0 comments
---
Leave a comment